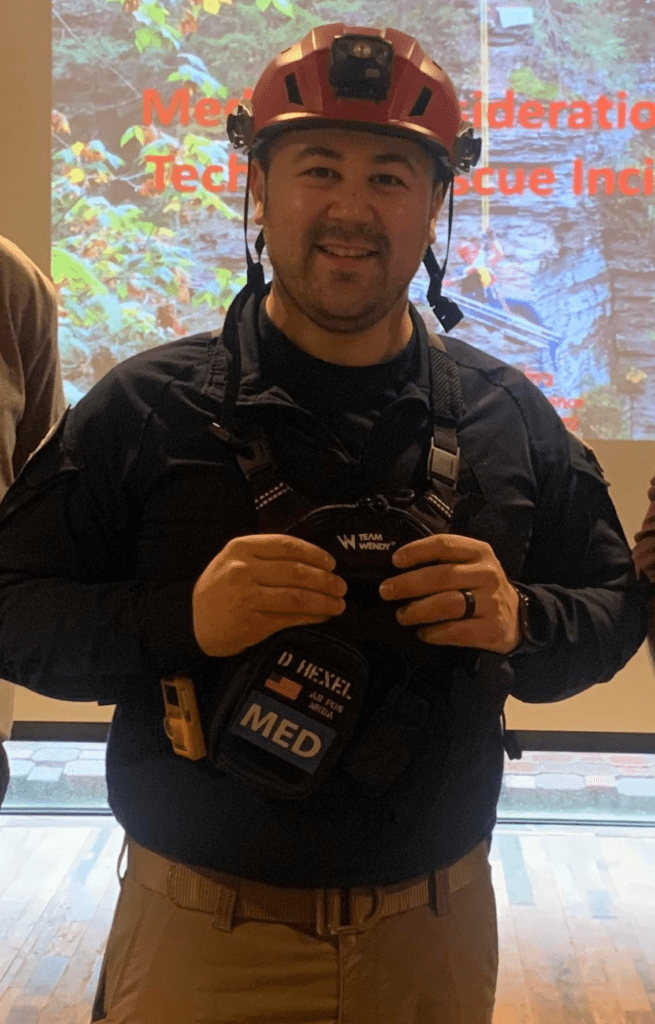 Doug Hexel is a career Fire Lieutenant, Paramedic, and Urban Search & Rescue Specialist. His career serving for various private, commercial, and municipal agencies throughout New York has spanned nearly two decades. With a passion for Technical Rescue, he holds Technician Level Certifications in Rope, Confined Space, Trench, Swiftwater, and Collapse Rescue. He also serves as both a Paramedic Instructor and Fire Instructor.
Doug is also an annual speaker at numerous local, state, and national EMS and Public Safety Conferences throughout the country.
As Chief Training Officer, Doug is coordinating all training programs for EMTS NY and leading a group of talented trainers focused on providing quality training opportunities for our growing population of students and agencies.